YOUR CAR WITH THE DESIGN YOU HAVE ALWAYS WANTED
Quick and easy design transfer
On request, we design the decoration of your car. You can also send us your files and we will print it for you. Ask us for price and delivery times.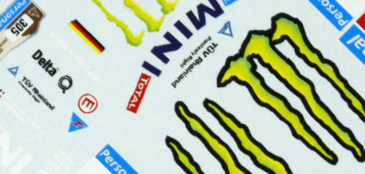 TINTA BLANCA Y FLUORESCENTE
Calcas con base de tinta blanca, y sobre impresion de colores. Impresión de tintas fluorescentes de todos los colores. Usamos toners de alta calidad e impresion laser.
We use only high quality decal paper, thin and very resistant, ensuring durability and protection. Paints resistant to varnish with solvent.